Welcome
We know church shopping can be stressful and visiting a church for the first time can be hard! That's why we want to give you the opportunity to learn about St. John's and even attend a service online before joining us in person.
If you're not yet ready to attend worship in person, feel free to explore the rest of our website, check out our social media accounts, and tune in on Sunday for our live worship service! If you enjoy what you see, do whatever feels right for you, whether that be visiting us next Sunday or watching online for another month. We love having you join us, whichever way you attend!
Visiting
We'd love to have you join us on Sunday! Here's what you can expect:
A Service of Word and Table – 8:15 – 9:00 a.m.
This service offers an abbreviated traditional service of worship that includes the weekly celebration of Holy Communion. Typically a small gathering, it is intimate and reflective in nature.
Sunday School – 9:00 – 10:00 a.m.
In the Wesleyan tradition, St. John's United Methodist Church offers a graded Sunday School program, with a nursery facility for infants and toddlers and classes for all ages and interests. Classes begin at 9:00 a.m. and end at 10:00 a.m. each Sunday.
Click here to learn more about our Adult Sunday School classes. Our groups typically offer a discussion format, using a variety of resources including video series and book studies to gain new insights into spiritual growth, theology, current Biblical scholarship and Bible studies, and contemporary social issues which may be controversial.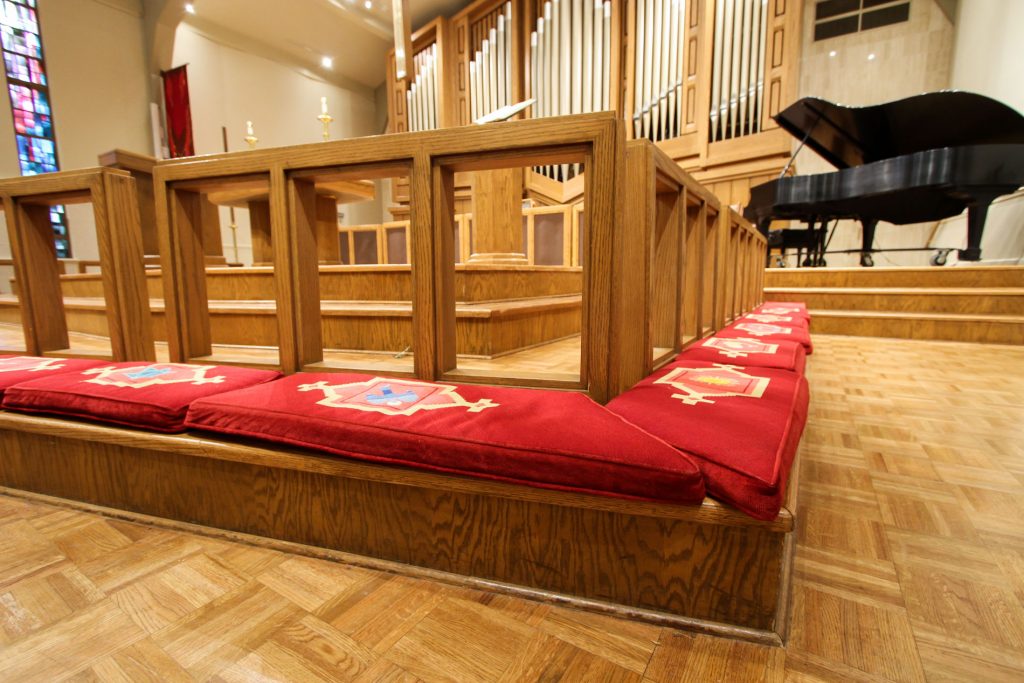 A Service of Word and Music – 10:30 – 11:30 a.m.
This service offers traditional liturgical worship with hymns, prayers of the people, a children's sermon, scripture lesson, and sermon. Holy Communion is served the first Sunday of each month. Throughout the academic year the Chancel Choir leads the congregation in worship and presents anthems, and the Choral Scholars offer Acts of Praise.
Frequently Asked Questions